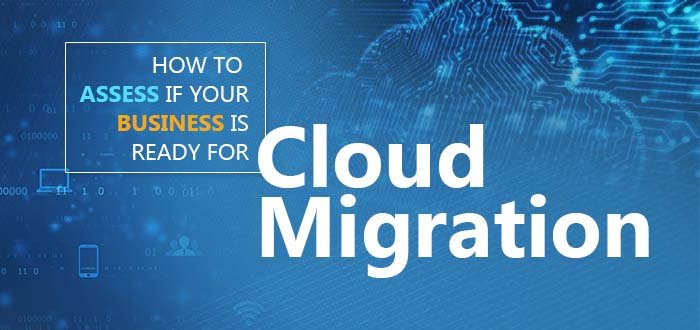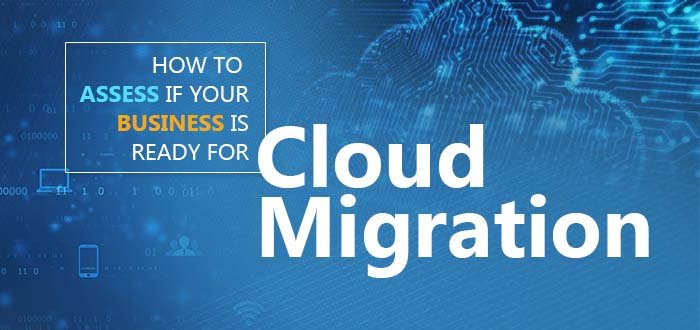 A business with a requirement is a business in progress. And if the requirement is 'migration to the cloud', then it can be asserted that the business must be doing good enough.
Migration is possible when it is ready to become digital with the data as well. Information is all good to be exchanged digitally further ahead and both the things mentioned do simultaneously require initial capital and smarter resources throughout the operating cycle.
This article is about the things that tell us whether the business is ready for cloud migration or not? And the aspects for assessment which shows the cloud adoption readiness of a business irrespective of their size or scale.
Also, this article would include the following aspects one by one-
The must-have plan and the points to consider before migrating into the cloud.
The factors that leave a hint for the need of cloud migration.
The factors that are not in favor of cloud migration.
The materialistic or intangible requisites before migrating into the cloud.
The plan must have following parameters included-
A cloud operating model
Timeline and budget
Desired outcome and targets
Security assurance strategy
Once you have all these things in mind only then it is worth shifting to the cloud. Otherwise, this decision could be revenue decreasing as well as hazardous for the crucial business data without proper plans.
Moving on to the factors within the organization that help assess if your business is ready for cloud migration or not?
Check your resources
Being one of the in-demand services of today, the cloud computing consulting services are not that easy to handle. It requires adequate resources and adept human capital with robust management strategies.
It needs 24*7 security assurance, experienced bug removers, algorithms to program on with, and not just one person alone would be ample to let the cloud services survive longer enough.
Do you have migration tools and required technologies?
There exist some necessary tools and technologies like IBM InfoSphere, Microsoft SQL, Oracle Data Service Integrator, Google Migration services, etc.
Once you decide to migrate, you must go through some of the tips for migration that are mentioned below-
Get A business case: Cloud relocations bode well when they offer a substantial advantage to your association. Blueprint your present targets and choose how the cloud will profit them. Rundown out the advantages and disadvantages and how the accomplishment of your cloud progress methodology will be estimated.
Categorize the workload: As you sort your remaining burdens and want key results, map the abilities of your focus on cloud specialist organization.
– Does your cloud supplier have the expansiveness of cloud administrations you need?
– Do they have the security, fiasco recuperation, and business congruity capacities or SLAs you require?
– Do they have an expert administrators group to help you in arranging, movement, sending, and post-execution?
– What do their accomplice and autonomous programming seller (ISV) people group resemble?
Establish a cloud operating model: A cloud operating model outlines how the cloud will transform your current workflows, internal processes, and operations. It should be based on your organization's strategic objectives for migration and define how your organization will function after the migration is accomplished. It should account for everything that will be transformed by successfully adopting the cloud.
Estimate timeline and budgets: By using any cloud service, you will receive a more accurate timeline and budget estimate before the project kicks in. Prioritize what application to move first: It is rare for organizations to move everything to the cloud at once. Conduct a strategic portfolio analysis to determine what applications or workloads to move first.
Test adequately: Invest your peer attention to the testing part of any cloud architecture you involve in such a way that a disaster recovery plan is ready in place prior to initiating a migration.
Emphasize the importance of security: Cloud security is a divided duty among the client and cloud specialist co-op. Work with your cloud supplier to make total and powerful security arrangements for progress post-relocation.
As more associations see the estimation of the cloud's readiness and versatility, these instruments can offer a solid establishment. There are a few apparatuses, aides, and systems that help make pre-movement arranging as successful as the actual relocation.
To guarantee the relocation is proactively cost-enhanced, make certain to survey our new AWS Cloud Cost Optimization Center to download the eBook and view the online courses. Other AWS relocation devices and resources incorporate the Migration Acceleration Program, Migration Hub, and the AWS Well-Architected Program.
Cloud relocations can be testing; enhancing your group with particular abilities and experience can assist you with accomplishing those outcomes. The AWS Professional Services association is a worldwide group of specialists that can assist you with understanding your ideal business results when utilizing the AWS Cloud. We cooperate with your group and your picked individual from the AWS Partner Network (APN) to execute your endeavor distributed computing activities.
Different stages of your migration journey
Cloud relocation includes huge hierarchical change, the executives crossing individuals, cycle, and innovation. Adopting an all encompassing strategy won't just assist you with exploring the excursion effectively yet additionally guarantee that your association acknowledges new advantages—including proficiency, readiness, and scale—when your remaining tasks at hand are running in the cloud.
Plan your migration
Find and survey your applications, data sets, and framework.
Get bits of knowledge into your conditions utilizing robotized cloud relocation instruments. Stock your foundation and survey your on-premises conditions—get right-measuring direction, outstanding task at hand level quotes, and execution measurements.
Build a plan
Record for remaining tasks at hand needs and separate your general arrangement into relocation projects. Funding, and other priorities are a part of your overall plan, and ultimately makes your decision wise.
Define your bases
Once your business has flourished well enough such that it has time-sensitive targets to meet and cross-border exchanges of information as well, then you can decide to migrate to the cloud.
Workload, targets, deadlines, and business's width of expansion can be the three bases of migration.
Must engage a partner
Having migrated to the cloud that is the business able to maintain the RPO i.e. the recovery point objective. Or if the company faced any issue meanwhile migration that can be serious to the company?
Also, there exist privacy concerns as well which require proper access control. Just make sure whether you have supporting cloud computing consulting services in connection with you as a service partner.
About Post Author