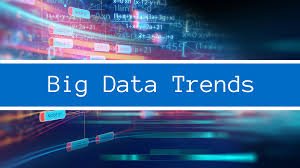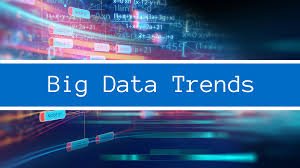 As a result of the digital transformation process facing the real estate industry and the business sector in general, which includes data analysis that provides them with an important competitive advantage, there are some trends that will take center stage the following year with the aim of responding to new demands and needs.

"This 2020 is presented as a year with great challenges for the sector. On the one hand, we will continue to see how some of the technologies that we have seen emerge during 2019, such as 5G, are consolidated. On the other, we will see how data will continue to offer enormous potential for companies to improve their business processes, get to know their customers better and can maximize the efficiency of their processes, "said Raúl Galán, CTO of Hocelot , a Spanish deeptech company.
According to Hocelot , among the main Big Data trends for 2020, the following stand out: 
1. Data as a Service (DaaS): Although data will continue to be the key pillar, the disaggregation of information registered in various bases with low quality will promote that together with the Data Centric, the master data is accessible from the same point to the rest of the tools, applications and organization systems.
2. Digital assistants : The predictive technology of the assistants and the incorporation of more functionalities oriented to facilitate the life of the user and offer brands new ways of positioning, will result from the strongest trends. These advances will modify the relationship of people with their personal devices.
3. Internet of Things (IoT) : It is expected that the devices connected to IoT from 26 billion -registered today- will go to 75 billion by 2025. The arrival of 5G, more options to domotize houses, buildings or devices, will modify habits and generate a greater amount of data. The challenge for companies will be to process, optimize and extract in real time what is most relevant and strategic.
4. Privacy, security and digital ethics: Data generation is increasingly robust and dynamic, but a large number of companies are not prepared to interpret or protect it, which could be negative in financial, reputation and legal terms. If to this is added a greater consumer demand for the protection of personal data, an increase in the control, transparency and traceability of the information by the companies will be observed. Gartner assures that this business concern will grow from 10 to 70% in 2020, compared to 2018.
5. Artificial intelligence (AI): Its integration with IoT, machine learning or Blockchain will provide a better user experience and more predictive business decision making, so the implementation of algorithms that will correctly process this information will be basic in the solution of problems, performance and customer satisfaction.
About Post Author