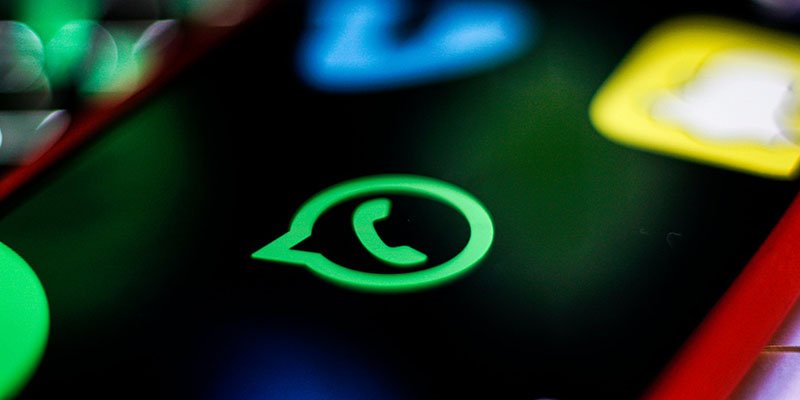 Want to recognize how to hack WhatsApp by mobile smartphone number? This can be useful for dad and mom who need to reveal their youngsters online. Whatever the cause for seeing a persons WhatsApp conversations, know that it is possible: simply the right tool.
In this article, we can find out about very famous secret agent apps. There are several crucial factors to take into account when selecting a undercover agent app. We'll additionally see your functions and criteria on this article. Keep reading to find out a way to hack WhatsApp!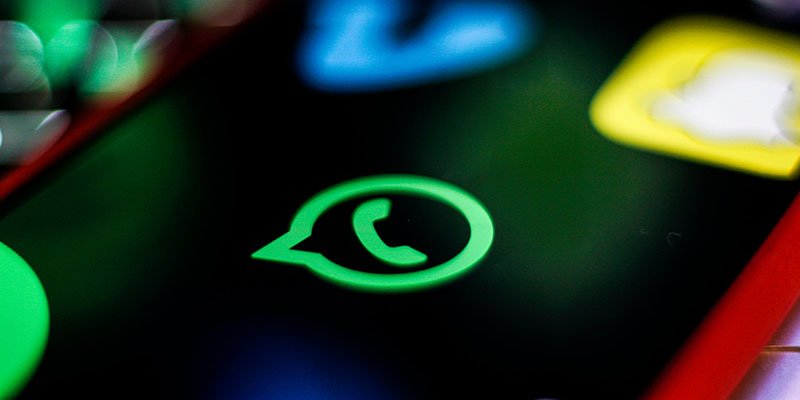 Part 1: How to Hack WhatsApp by Mobile Number
If you are looking to hack WhatsApp by cell phone number, you will need a spy app. The Spyic is a very popular application, trusted by millions of people in 190 countries around the world. It is very simple to use and has an intuitive interface that stands out.
When it comes to hacking WhatsApp by number, you need remote monitoring and configuration. It is important to note that for iOS systems, Spyic has a cutting-edge cloud-based solution. With that, you don't need to install anything on the phone.
You do not need physical access to the phone. Just the iCloud credentials of the target device. That's all: the rest is done remotely. This ensures that the target does not detect that it is being monitored. Everything is completely discreet!
However, with Android, it is not possible to configure monitoring remotely. You will need to install a spy app on your phone, which will require physical access to the target device. If you come across an application that claims to work without installation, stay tuned!
Monitoring solutions for Android cannot work without installation. However, Spyic is special because it uses hidden technology to remain invisible. What the app does is delete the icon after installation. It runs in the background without being detected.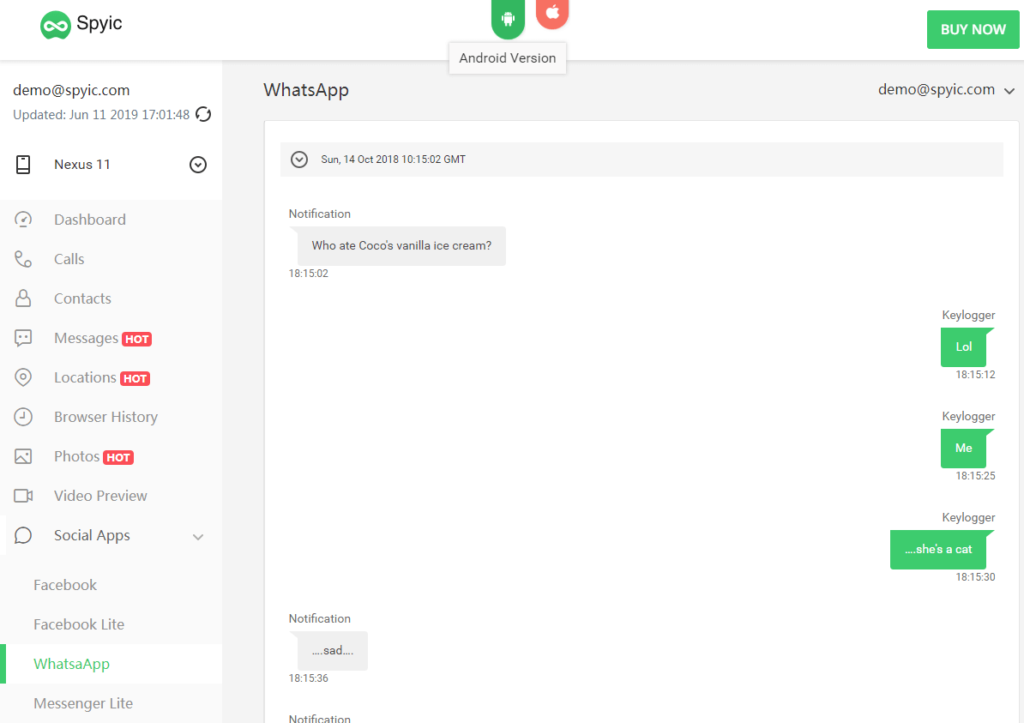 1.1 What is Spyic Able to Do?
If you are wondering what Spyic can do for you, see below for a list of some powerful features. The entire list is too long to be mentioned here, so we chose only the most relevant ones.
WhatsApp Monitoring: Spyic allows you to monitor all WhatsApp conversations. You can see messages received, sent, and even media files that are shared. You can also access phone numbers for contacts.
Android Keylogger: The application has an internal keylogger capable of capturing the username and password of social media accounts. Using the keylogger, you can log in to any social media account used by your target .
1.2 How to Use Spyic to Hack WhatsApp Messages
You can use Spyic to hack WhatsApp messages very easily. Let's see the whole process step by step.
Step 1: First, you need to visit Spyic's official website to register a new account. This process is simple and takes a few seconds.
Step 2: Now it's time to select the type of target device. If the target is an iOS device, just check the iCloud credentials. Let the app sync all the data, which can take a while.
The Spyic Solution for iOS is completely remote. Being cloud-based, you can use any browser of your choice to use the app without installing anything. The solution is jailbreak free, unlike most other spy apps .
Also Read: How to Hack WhatsApp Messages Without Cell Phone Access
The Spyic Solution for Android requires installation on the target device. There is no need to root your phone, not even to spy on WhatsApp. This greatly simplifies the process.
Download the app and activate all permissions requested by the app. The process will take less than 5 minutes. The Spyic app for Android occupies only 2mb of space on the phone, as it was designed not to drain the battery. It can also be uninstalled remotely with a single click!

Step 3: After setting up everything, monitoring can begin. Go to your Control Panel on the remote device. Enter your login ID and password and return to the panel.
You will notice that the panel has several sections. Click on the "WhatsApp" tab and you will be able to see all WhatsApp messages from the target. In addition, you can also see the contact information and media files being exchanged.
As you may have noticed, the whole process is extremely simple! There are only three steps to follow and you can start remote monitoring quickly. The app is very well defined and all controls are easily accessible.
You can test the Spyic live demo here . It's a great way to find out exactly how the app works with its features and functionality.
What Else Can Spyic Offer You?
Below are some other Spyic features that you may find extremely useful!
SMS tracking: You can discreetly view all incoming and outgoing SMS messages on the destination phone, just like iMessages.
Monitoring Social Media: U sando the Spyic, you can also see social media messages. The app shows messages from Facebook, Instagram and Snapchat photos. You can even view deleted photos and links .
As you can see, the features of the Spyic app are immense. You can do a lot with it. All control is with you – the app is completely customizable and can be uninstalled at will. There are many options to choose from . Sign up for a Spyic account now!
Part 2: How to Hack WhatsApp with Celurlar Number
There is also another app that can be used to hack WhatsApp remotely by cell phone. The Cocospy is a known name in the phone monitoring applications. It has many followers among users and has been featured in the main media.
One of Cocospy's greatest strengths is that it works completely discreetly. This is something important to consider. You do not want your monitoring efforts to be discovered by others. The discretion is central to the espionage activity.
Cocospy is designed to be a very light WhatsApp hacker app . It has a very small CPU and takes up little memory, which means it works hidden in the background. It will not be detected on the Android user's phone. If the destination is iOS, even better, there is no need to install anything!
Cocospy's iOS solution works on any browser of your choice. You only need the iCloud username and password for the target account. Everything else is done by Cocospy.
2.1 What can Cocospy do?
Want to learn more about Cocospy's features and functionality? It is a great app aimed at beginners to monitor WhatsApp conversations. You can spy on incoming and outgoing messages, individual and group chats.
Any media file that your target receives or sends can also be viewed. However, its use is not restricted to WhatsApp. You can use Cocospy to monitor all social media apps, including messages from Facebook, Snapchat and Instagram.
A common problem with spy apps is that you need to root or jailbreak the target device first. Only then can social media monitoring work. However, Cococpsy removes all complexity and allows you to monitor social media without having to root or jailbreak.
This makes Cocospy a very versatile, flexible and easy to use solution when it comes to monitoring WhatsApp. You only need the phone number if it is an iOS device. Android phones initially need to install the application, after which monitoring is remote.
2.2 How to Use Cocospy to Monitor Whatsapp Messages in Secret
Below we will see the process to monitor WhatsApp conversations using Cocospy. It is much easier than it looks! It only takes 5 minutes or less to set up everything. You can register an account on the Cocospy website.
When completing the registration, just download the Cocospy Android app if the target is an Android phone. If the destination is an iPhone, the iOS Cocospy solution is cloud based and does not need installation. Just check your iCloud credentials and let the app transfer all your data while you relax.
Now you can log in to the control panel and see all WhatsApp messages with ease . Why not check out the live demo of Cocospy to see how the app works in real time?
Conclusion
Want to hack WhatsApp by cell phone number? Well, we recommend using Spyic or Cocospy. Both applications have a large user base and have been acclaimed by major media publications. Apps are extremely easy to use and configure.
They work discreetly, which means that you can see all WhatsApp conversations without being detected. In addition, the solution without root or jailbreak removes all complexity. This makes these applications the perfect choice.
About Post Author