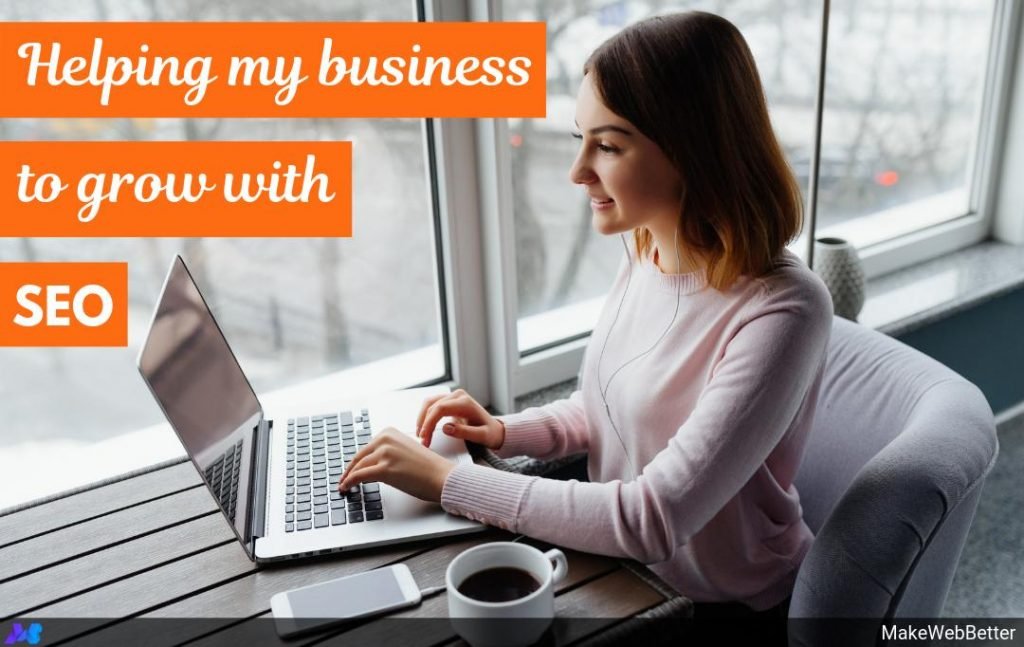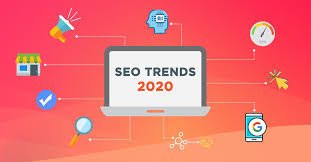 What will be the future of SEO positioning in Google during 2020?
As you may already know, Google very frequently updates its algorithm, thus changing the search engine ranking criteria. Despite the fact that these modifications always cause uncertainty, there is one thing that is clear: If our intention is to be well classified by the search engine and gain positions, the contribution of value to the user is priority No. 1 .
But how to make this contribution of value? What should you take into account in the coming year 2020 to optimize your website and be above your competition?
In the following article, you will find the most relevant points that will be a trend in 2020 and that will take your website to the top of the search engine.
SEO trends

for better organic positioning in Google
#one. Voice Search and Search Intent
The trend continues to show a growth rate compared to voice searches.
Statistics currently show that 20% of searches made from a mobile device are voice searches and it is expected that, by 2020, the number of voice purchase processes will increase considerably, reaching almost 50%! If you are concerned about the SEO of your website, you should not be indifferent to such data.
What is a voice assistant?
Voice assistants allow users to search the Internet by asking a question verbally. Some of the best known are: Alexa, Siri, Google Now and Cortana. These can be controlled through a smartphone and also be present in our home through voice devices, such as Amazon Echo , even integrated into a Smart TV.
Search Intent Voice
The increase in this search methodology, from the SEO point of view, means that we should focus on thinking about the intention of the user's voice search . We must bear in mind that, people do not speak the same as we write, without the fact that the searches that are carried out through verbal communication are  longer and more natural phrases than those that we use in written communication.
This entails a radical change when implementing an SEO strategy.

It means that we will go from conducting a traditional keyword study focused on searching as a traditional user would do on their PC or mobile, to conducting a Search Intent Voice. The use of long tail in SEO will become  more relevant due to its use in conversational searches.
Our recommendation is to complement both studies , the traditional Keyword Research and the Search Intent Voice. Thus our SEO strategy will be much more complete.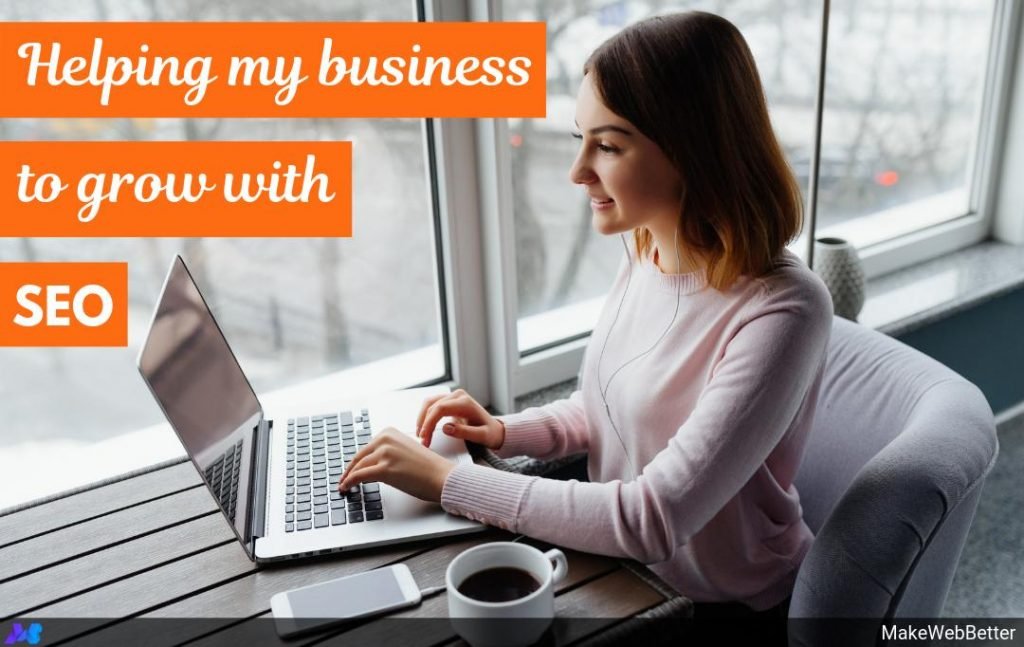 #two. Featured Snippets or Featured Snippets
In recent years, Google has improved how ranking searches appear to make the user experience easier and more visual, featured snippets or featured snippet are a good example of this. The  Knowledge panels, featured snippets or rich snippets  are becoming more common in the search results, capturing the attention of the user and getting better CTR on organic results .
In the case of the featured Snipett, it is a highlighted snippet that is displayed above the classic search results, even above the first position, hence its name  "zero position".  This excerpt answers a specific question using an article that Google considers more relevant. without the need for the user to access a specific website.
#3. Artificial intelligence applied to SEO
SEO techniques have evolved along with the behavior patterns of users.
This is intrinsically connected to what was developed in the previous 2 points, when we named Search Intent and featured snippets. The searches are becoming more specific and use connectors such  as "like", "what", "where", "best", "do ", etc. These are being better interpreted and classified due to the implementation of artificial intelligence algorithms like BERT and Rankbrain.
Semantic web
Using the latest algorithms, Google evaluates the quality of the content in various ways. One of them is semantic indexing . By looking at billions of pages and terms used on them, Google discovers which terms are related to each other and generates expectations about the terms that are likely to appear in a given context.

In this way, it understands the language, the context and, therefore, the specific intention of the search. This is how Google decides if a content is «comprehensive».
Thus, as we mentioned previously, the intention is to "get into" the user's mind, to offer them the content that meets their needs and, if you want a website to be visible, you must also do so.
#4. Local SEO
If you belong to the segment of physical stores, services and hotels, two factors are essential for your business to have visibility in the search engine: 1, be in Google My Business and 2, carry out Local SEO.
Through the greater use of mobile phones in searches, the geolocation factor gives greater relevance. We must be very clear about the business niche and what type of client we are targeting. 76% of people who do a local search on their smartphone visit the business in the next 24 hours, and 28% of those searches end in a purchase.
It is not necessary to clarify that we do not position in the same way in all cities and it is even expected that hyper local location will be implemented in a while. That is, not to rank in the same way, in the same city. Therefore, it is necessary to create a strategy for Local SEO of your business.
Optimize for Local SEO
The On Page is an important factor, insert the keywords for which you want to position together with the name of your business and the location on each of the pages, categories and products. It is also a good option to use the geolocation of the photos.
What is most relevant in local results is that it includes all the information that a person would need to choose your business. An additional element of on-page optimization is the presence of a company's name, address, and phone number for a page. So don't forget to optimize your Google My Business account and try to get the best ratings . The use of local search techniques allows you to better position your business and promote those specific products or services derived from your location.
#5. EAT and Content Quality
EAT (Expertise, Authority, Trustworthiness) these acronyms mean: experience, authority and
Credibility . It is a concept that will take on real importance in the web positioning 2020. These 3 factors establish a unit of measurement that is used by Google and its quality raters  to carry out a multiple analysis of a website. The result will give a valuation of the site (High or low) that will inevitably affect the positioning.
How to achieve a good grade on your EAT?
Experience: Creating relevant content on a specific area of ​​knowledge will make us fulfill the desired expertise. Generate high-value content that is taken into account by  Google quality raters in web positioning. That is why it is good that the authors sign the texts and that Google detects that these authors have a good online reputation. The length of the content favors the organic positioning as long as it is not only stuffed with keywords. It is worth investing time and effort in it and, if we cannot, it is preferable to choose to give value to quality and do without some lines.
Authority: This feature is obtained by getting our content to be linked by good authority sites with reviews, reviews, comments, etc. A good online reputation is vital for Google to rate us positively on site quality, so links should prioritize quality over quantity.

Even so, Google does not say that it will score you badly if you hardly have an online reputation, what it does say is that the competitors who have worked their online reputation will be in a better position to position themselves higher in the ranking.
Credibility, This is where we demonstrate that the user can trust the content they find on our website, especially that it is true and legal. We will win this by having optimized loading speed and a secure code (SSL Certificate and Https Protocol).
# 6 Mobile First and User Experience
We are already in a position to affirm that Google prioritizes mobile indexing over desktop. And this has a great impact and influence on web positioning. At Innova we want to be honest with you, the new battlefield is mobile and who does not know it is losing a lot of traffic and therefore also sales!
This trend reveals that today in the creation of websites, the layout is created directly for the mobile version. There are still many pages that are not technically or strategically prepared for this new algorithm. Check that our website is ready for mobile versions and how this adaptation is adjusted to usability and SEO is more important than ever.
You can do it with the Google test called mobile-friendly from here. Also in Search Console we find a specific UX section for mobile phones that includes a series of recommendations to make that user experience as optimized as possible.
Proper use of AMP
In the case of adaptation from desktop to mobile version, be careful with the use of the AMP. The way the information architecture is degraded when we move to AMP, sometimes it does not preserve the interlinking and hierarchy of the original version, which would end up damaging the user experience.
User experience 2020
Thinking about the user experience, the key is to put yourself in the shoes of those who browse and use your website, either to search for information or to buy. The main thing is to facilitate the usability of the web and at the same time, work so that navigation in the different pages and sections is comfortable for users. Give you the simplest and simplest possibility of reaching a contact form such as how to go from the product in the cart to the purchase payment made by our e-commerce.
About Post Author