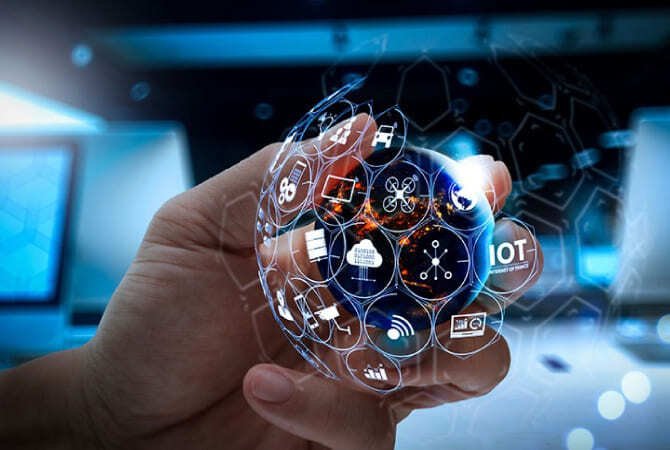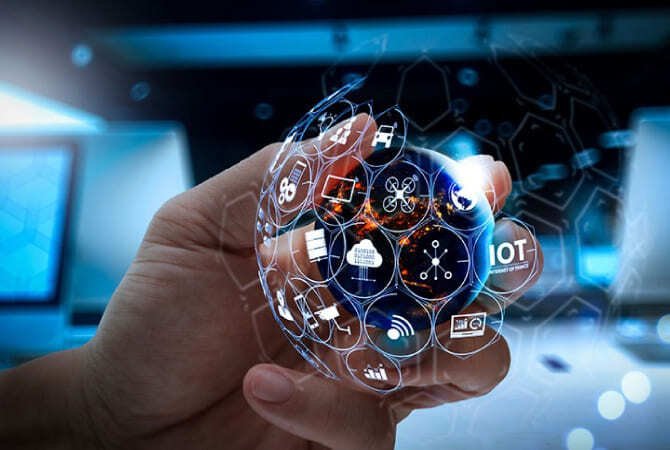 Millions of smart instruments/devices are connected and configured in industrial enterprises to send/receive data over various networks to cloud applications and software systems. However, these businesses continue to face vulnerabilities related to data in transit or at rest, which have the potential to cause the shutdown of profitable operations, data loss, or even life-threatening physical danger. So, in order to collect and analyze data from millions of IoT devices, they need to make sure that they are well protected.
To address such challenges, the majority of smart instrument manufacturers are relying on traditional data security requirements such as integrity, availability, and confidentiality. But now, these companies must use digital tools to secure their devices at every point in the enterprise customer's ecosystem. This is to make sure that flaws in one part don't compromise the security of the whole.
In this blog post, we will learn about data security benefits for industrial device manufacturers.
What is Data Security?
Data security is the practice of preventing unauthorized access, corruption, or theft of digital information throughout its entire lifecycle. It is a concept that encompasses all aspects of information security, including hardware and storage physical security, administrative and access controls, and the logical security of software applications. It also includes policies and procedures for the organization.
When properly implemented, robust data security strategies protect an organization's information assets not only from cybercriminal activities, but also from insider threats and human error, which are still among the leading causes of data breaches today. Data security entails deploying tools and technologies that improve the organization's visibility into where and how its critical data is stored. Ideally, these tools should be able to apply safeguards such as encryption, data masking, and sensitive file redaction, as well as automate reporting to streamline audits and ensure compliance with regulatory requirements.
Cyber Threats to the Manufacturing Industry 
While industrial device manufacturing plants do not store and manage consumer data as extensively as other businesses, the threat of cyber-attacks remains. Hackers may target manufacturing plants in order to steal trade secrets, gain remote control, or even disrupt operations. Intellectual property protection is a major goal of cybersecurity in the manufacturing industry. 
Unfortunately, obtaining this information is now simpler than ever. Smart technology, for example, will store precise directions, such as ingredient ratios. This means that critical data is stored on the factory floor rather than on a secure data network. As a result, manufacturers must take a comprehensive and integrated approach to cybersecurity. Even without large amounts of consumer data, they have a lot of information that could end up in the wrong hands.
How to Overcome the Challenges of Data Security for Industrial Devices
With multiple data sources and diverse data types among smart devices, there is no 'one size fits all' solution for data protection. However, there are three points of failure along the data path from IoT device to cloud: data in transit, data at rest, and end-point access.
To overcome data security challenges, smart instrument manufacturers must protect devices, processes, services, and data. For this, they must:
Use multi-layered software defenses, hardware security, device monitoring, and renewable security capabilities.

Use both certificate-based authentication and encryption.

Utilize secure infrastructure such as Azure, as well as comprehensive compliance and privacy controls.

Use XDR, SOAR/SIEM, and security posture management tools.
How Data Security Providers Work?
Device data security consulting and implementation teams work in four stages to get you to your goals in a matter of weeks/months.
Analyze data security risks
Examine vulnerabilities in your smart devices and network systems to determine the most likely threats.
  Understanding the risks and ranking concerns
Examine the concerns and eliminate those that are unrelated to the business scenarios of industrial enterprises,
  Developing an Evaluation Strategy
Create and build a strategy that addresses risk scenarios based on threats or vulnerabilities.
  Implementation and ongoing upkeep
Create a secure platform/solution with enhanced security, scalability, performance, availability, and maintenance capabilities.
The Best Data Security Provider for Industrial Devices
Although there are many companies that build solutions to offer data secrutiy for industrial devices, the best exceed expectations in terms of their services. One of the most reliable names is Saviant Consulting. The company's IoT consulting and industrial data engineering teams assist instruments engineering and machines manufacturers in protecting IoT device data for their industrial customers, in the seamless continuity of business operations. Many industrial devices manufacturers choose Saviant because of its:
 

Expertise in the Azure Platform
Microsoft Partner with seven Gold competencies across multiple categories. 210+ Azure solutions delivered
Simple Pricing Model for Engagement
           Approach based on a fixed price with well-defined SoW-based projects and milestone payments
            12 weeks to MVP using an accelerator-based approach, ready-to-use intellectual property (IP), and frameworks
   Wrapping up
Companies that manufacture equipment or provide instruments engineering services are increasingly being required to connect their hardware products to the cloud. However, some major concerns with such an initiative are: "Will the data from the devices/equipment be secure on the Cloud? " and "Can someone gain unauthorized access to/control of the device?" Assuring data security is thus a critical component of data engineering.
At Saviant, you will find the solution to all these queries. Their client's new systems are designed by a team of skilled professional architects and data engineering specialists to improve security, scalability, performance, availability, and maintenance.
 If you are looking for a solution for the data security of your industrial devices, look no further than Saviant Consulting. 
The teams at Saviant use a well-proven, industry-acclaimed consulting framework to assist their customers in identifying the right problems and their cause-effect correlations and defining the best-fit solutions that are feasible for implementation.
About Post Author