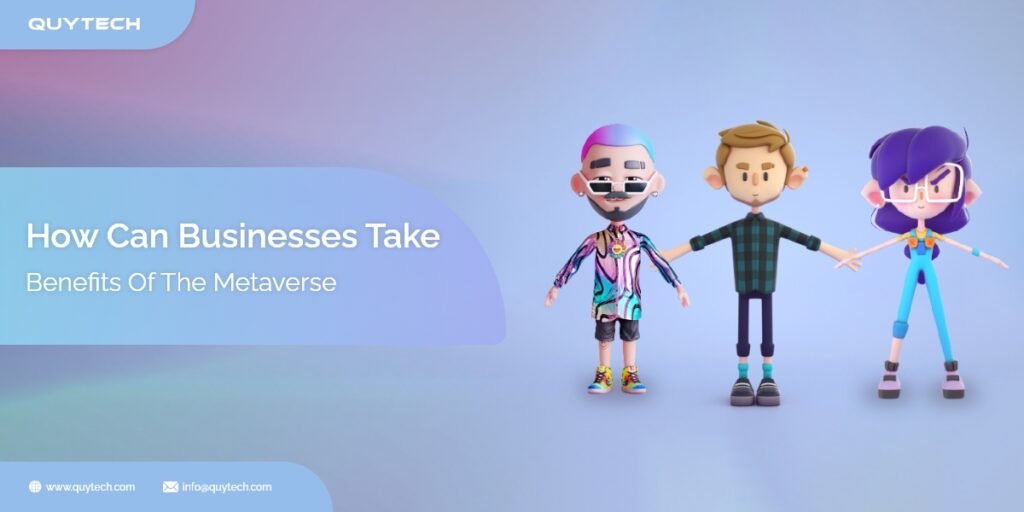 The Metaverse technology is a stride towards the not-too-distant future. As a result, the future appears to be more technologically sophisticated and intriguing. Blockchain technology will be used to power this metaverse technology.
The Metaverse, a virtual world where individuals may work, play, and communicate, is the most recent evolution of interpersonal interactions and is seen as being nearer than we believe by several firms, including Microsoft and Facebook. But how do you get to it? A digital duplicate of the built environment is a good place to start.
The Metaverse is a concept that aims to connect people together through a virtual medium. Metaverse would be highly effective in improving our society and bringing about significant change by using various products and applications. 
Is the Metaverse the digital world's beginning? You will get the explanation for this phenomenon today in this blog. 
So, let's start with!
What is Metaverse?
In comparison to our current ways of communication, the Metaverse includes all forms of areas where individuals can connect in a more fascinating and comprehensive way. Virtual reality (VR) headsets are a good illustration of this.
The term "metaverse" is usually linked with multiplayer online games, but it can now also refer to video conferencing, social networking sites, and live streaming. Personal identification, content creation, and even virtual economy will all become more possible as this domain expands. In the following years, metaverse technology is expected to flourish and develop even more. Many more tech behemoths are expected to be affected by metaverse technologies. This technology will be adopted by companies such as Google, Microsoft, and possibly Facebook. 
Metaverse technology's key feature would be to build an interactive virtual world. Our real-world would connect with this interactive reality. This would allow more people thousands of kilometers apart to communicate in a virtual environment. This will improve instructiveness, learning opportunities, and development. 
Moving on, let's discuss,
How can businesses take advantage of Metaverse technology?
The benefits of Metaverse technology for businesses are:
Businesses can use digital twins to create dimensionally exact reproductions of physical sites that function as an unique entity – a virtual layer, the beginnings of a metaverse. Organizations can search and model virtual versions of actual environments and leverage the insights generated to better both enterprises and society at large by bringing a significant amount of typically analog data online to build a metaverse, delivering tangible business value.

Providing new opportunities for individuals to interact with businesses and their products

Allowing new currencies to be accepted on a large scale in the mainstream.

Developing innovative communication technologies to help staff collaborate. 
Moving on, let's talk about, 
Use cases of Metaverse for businesses!
Use cases of Metaverse technology for businesses include:
#1. The rise of digital twin
Any building or place can be transformed into an immersive 3D virtual and dimensionally precise representation using 3D digital twin technology. This alters how organizations and consumers interact with, comprehend, and analyze the built environment. It moves us closer to completely simulated virtual reality, providing fully linked, immersive, and engaging 3D experiences, as well as new prospects for both consumers and enterprises. Digital twins are emerging to give a next-generation internet that is superimposed on our physical world, a metaverse, when combined with extended reality technologies such as virtual reality (VR) and augmented reality (AR). 
The advantages are generally acknowledged in a variety of industries, including engineering, construction, architecture, travel and hospitality, insurance, and facilities management. The economic impact is significant and profitable. Retailers may now remotely modify and restructure hundreds of storefronts using digital twin technology. Retailers can indeed also use the technology to create more immersive experiences, which combine the in-store and online purchasing experiences and give a new channel for customer engagement and conversion. Potential buyers may use these twin technologies to do everything from digitally trying on items or checking out a new store before it opens to envisioning and verifying whether new furniture will fit in their home before buying a product, all from the convenience of their home.   
#2. Digital products development 
In the digital world, there are many other options for product development. From cool clothes and fashion accessories to homes, vehicles, and other things we can't even envision right now, pretty much whatever people have in the actual world may be something they want to acquire for the Metaverse.   
#3. Better collaboration
From coworking spaces to meetings to simulations and training, the business will progressively shift into the Metaverse. Workrooms on Facebook Horizon are seeking to compete with Zoom by providing workers with new methods to collaborate online in virtual reality venues. 
#4. Metaverse technology for the construction industry
Engineers in the construction sector can virtually visit areas to plan difficult or possibly intrusive construction work, speeding up construction timetables through better project management and decision-making. Engineers can also use digital twins' rich data to identify building elements and maintain their original character during renovations. 
#5. Metaverse technology for the travel industry 
Virtual copies of museums and historical places, such as France's architectural heritage, have been constructed in the travel and arts industries, allowing tourists to experience them through virtual reality anytime, from anywhere, and at their leisure. Visitors can experience sites as if they were physically present, without bringing physical foot activity into spaces that may be rooted in history. 
Why choose Quytech as your Metaverse development company? 
As a top metaverse development company, we've been collaborating with the most innovative startups and businesses for nearly a decade, helping them create extremely engaging user experiences for their services and products. We've been at the forefront of design for real and virtual realms for a long period of time.
If you'd like a free quote on how we can help you enjoy the benefits of user interaction in these fast-changing times, please contact us. Enables us to assist you in ensuring that you do not lose out on a significant business opportunity that will emerge in the next few years. 
Conclusion
While the path to the Metaverse is also being laid out, technologies that make real-world, physical settings virtual and improve enterprise solutions will play a part. Businesses that include digital twins in their strategy development will be the most successful, as they will be able to provide novel experiences to consumers in the Metaverse while also improving their own efficiency and operations. As spaces merge to form a metaverse, businesses will have unprecedented potential to provide awe-inspiring experiences for their customers and enhance their business processes and preserve a competitive advantage. 
About Post Author