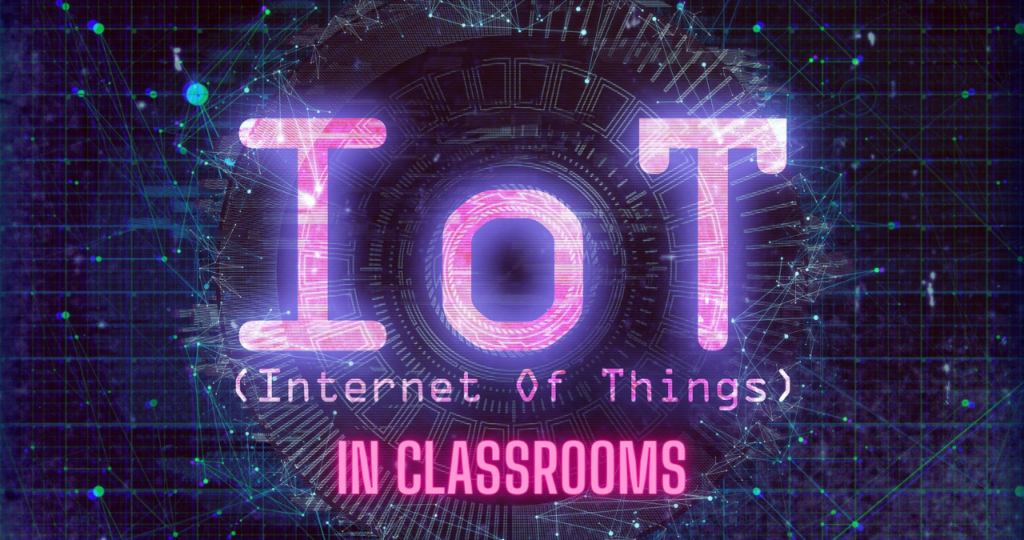 Education needs to stay up with the new generations who are increasingly tech-savvy. From smart boards to school security apps, IoT-enabled education technologies are allowing the education sector to change for the future. The Internet of Things (IoT) has become a blessing for education as in many other fields. IoT-enabled networking continues to replace pencils, paper, and chalkboards as instructional techniques and learning experiences grow from so-called 'flipped classrooms' and online courses to interactive mobile technologies and more successful teaching methods.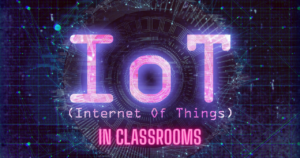 How would IoT influence the classroom?
Most definitely, we imagine over the other things, a technically advanced classroom fitted with a smart whiteboard is the perfect IoT-enabled classroom for the students to make their imagination a reality. It's real, of course, but for schools, the IoT starts long before entering the classroom. For example, buses will inform the parents when they drop their kids off and provide them with internet access to do homework or consume educational content on the way to school.
In reality, IoT facilitates innovation beginning with whiteboards and connected school buses, progressing towards intelligent lighting and security cameras; all of these provide students, parents, teachers, and administration with real-time data and useful insights. In the classroom, the most popular IoT devices used include:
• Interactive whiteboards
• Student ID cards
• Temperature and environmental sensors
• Security cameras with computer vision
• Efficient lighting and predictive maintenance of infrastructure
• Smart HVAC systems
• Automated attendance tracking systems
• Wireless door locks
Some of the components of a smart classroom that would change the entire educational system
Real-Time Insight into the student's performance
The pillar of education is leading towards the success of a student, including test scores, end-of-term reports, and peer reviews. Combined with data analytics technology, more Internet-connected devices, such as tablets, would help educators track student attendance and behavior during testing and classwork; eventually, it enables them to plan more agile and personalized teaching.
Effective Visualisation
The IoT paradigm means that interactive content will soon become the standard, and everything will become automated and streamlined, from distributing activities to labeling documents. Smart whiteboards and displays will provide optimized learning and include more students in the process of education at the same time.
Visualization of complicated abstract concepts and quick access to new touch and click knowledge ensures powerful and lasting learning. Technologies like Augmented Reality (AR ) and Virtual Reality (VR) can turn boring fact-based lessons into a dramatic recreation of past historical events; it involves many imaginary aspects like the discovery of the combustion engine or the discovery of a blood cell, a dinosaur, or America.
A safer environment
Intelligent technology is capable of making schools safer. For example, wearable wristbands may record students entering and leaving the classroom and school premises; no more sneaking out during lunchtime or between classes. This initiative also helps to discourage entry into schools by intruders and other unwanted individuals. Besides, to keep students secure, smarter security cameras are trusted to track hallways and building perimeters.
Efficient Resource Distribution
Smart HVAC systems in classrooms can help save money and energy by working only when needed. IoT devices can change lighting and audiovisual settings to the requirements of a teacher automatically. It never diverts the concentration of students or the teacher; effective teaching and learning wouldn't be a big deal anymore. 
IoT for the treatment of impairment needs
Because of the IoT-enabled learning system, students facing the wrath of learning disabilities stand out to help. Smart technology for classrooms has encouraged slow learners to learn at their speed. Audio files can transform into texts for those who suffer from hearing loss with the help of IoT.
Applications to Teach
The IoT-leveraging educational apps can be seen as influential and innovative tools and are changing the way teaching and learning is done so far. They also allow educators and students to build textbooks with 3D graphics that feature videos and include the ability to take notes. As they comprise a large number of educational games, these types of apps can be considered game-changers.
IoT – The Game-Changer
Shortly, the Internet of Things will incorporate extensively into the education system. It can use by the schools to train their students to become highly tech-literate. Simultaneously, others can use it to harness knowledge, save money, and other unique needs. If we want to incorporate IoT into education, firstly, we need to modify the definition of our education system. 
Even though IoT is a beneficial transformation for schools, still it's not mainstream; hence the accessibility isn't universal. We all know it's going to become dominant, so we're going to make adjustments organically. It is necessary to consider where educational groups are faltering and to see if IoT can solve that. The maximum and unbiased use of IoT in the educational system enables a fruitful education to the coming generation. 
About Post Author