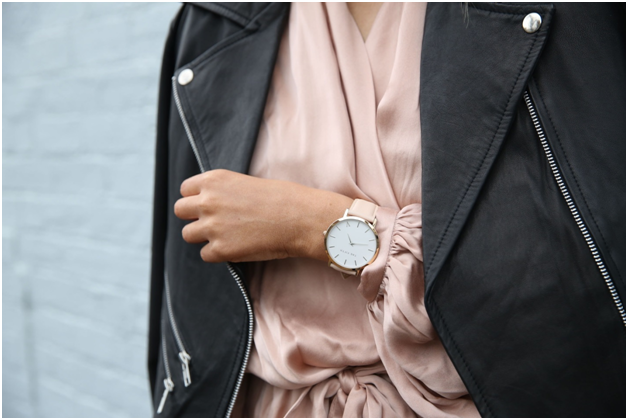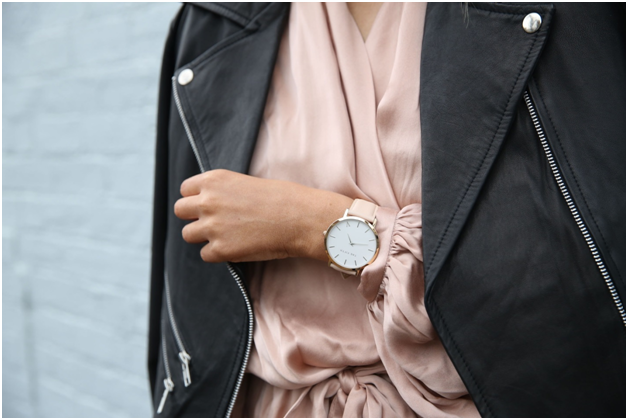 Leading fashion designers of the world always give nuggets of wisdom about having a few but versatile clothing essentials.
Be it Yves Saint Laurent, Karl Lagerfeld, Donatella Versace, or Alexander Mcqueen; all agree that a few timeless staples can help one nail the chic look effortlessly.
Take the example of Rachel Zoe, the ace fashion designer who suggests that it is better to have fewer things of quality than too much expendable junk.
Quality is nevertheless a top priority of many customers, so why spend money on bulk outfits that are quality-compromised?
According to the Brandwatch consumer report for 2020, quality is an attribute that is kept in mind by 35% of buyers when they selected a clothing brand.
Whenever we are entering a new season, our wish to stock up on lots of seasonal clothing is impulsive.
We fall victim to the addictive retail therapy without putting much thought towards practicality.
I am sure everyone can relate to the triggered feeling whenever we get news about an upcoming sale by a clothing brand.
HOW DOES VERSATILE CLOTHING EQUATE WITH AN EDGY STYLE QUOTIENT?
Think about building your wardrobe with lesser items that will meet your dressing needs for sun, rain, snow, and everything in between…
A slight change in the buyer's perspective can give long term benefits such as a high fashion quotient, chic style for every occasion, money-saving, and a clutter-free closet.
It is quite understandable that you may wish to buy specific clothes sometimes, and you can still do that occasionally.
Yet, the catch here is that holding on to chic staples will not make your options limited. Instead, the high quality, durability, and adaptability of such clothing will pave the way for unbounded outfit ideas.
Especially if you are on a budget, then versatility is the best option for you. Without screaming, "I paid $2000 for it", all-purpose clothing will look classy.
Here is the ultimate list of must-have fashion staples that can be paired with multiple things to create modish outfits.
T-shirt with a flattering neckline
The plain tee is the most adaptable clothing item that can be used in all kinds of outfits. They can be paired with almost all types of bottoms.
You can even show the stylish neckline of the shirt by leaving the outer layer of your outfit unbuttoned. Opt for a full-sleeved one and go for two short-sleeved or sleeveless tees as per your desire.
When the need arises for a put-together, formal look, we start looking up for businesswoman fashion tips.
No list of women's formal dressing is complete without the mention of a white button-down shirt.
A pristine white shirt would give you a look that is equal parts of effortless and sophisticated.
According to Oscar de la Renta, Silk does for the body what diamonds do for the hands!
When you are on the mission to build your wardrobe with exquisite staples, don't forget to add a nicely cut blouse made in silk fabric. As the material feels cool against the skin, you can wear it in summers and pair it with neutral shaded outer layers in winters to complete a refined look.
Collared silk blouses are the preference, but you can go for cow neck or boat neck ones as well.
Every fashionista knows very well the style element a black blazer can add to any look.
The options are unlimited when it comes to pairing a blazer. Plus, it can be worn in winters, fall, and spring.
Whether you are creating a chic street style look, or want to dress up elegantly for work, this clothing essential will come handy on multiple occasions.
Leather makes a woman look much more attractive. Keep that in mind the next time you see some real leather jackets for women. Get your hands on a sleek jacket to add a timeless classic to your closet.
Not only it makes you feel warm and stylish, but you can also wear it over any shirt, skirt, jeans, or even dress. Especially, it makes a lethal collocation with dark jeans and gives you an instant diva look!
Select one classy knitwear for your wardrobe. Believe me when I say you can easily survive with just one.
A cardigan in neutral shade should be a part of every woman's wardrobe. Cardigans have a warm, tender attribute to them, which you can use to create spring and fall outfits.
Not just the dry ones, but we need to prepare for the rainy days as well, right?
So for obvious reasons, the raincoat must occupy a permanent space in every wardrobe. But, choose it wisely so that you can create trendy outfits from it.
Your best bet would be to buy one in a solid color and pair it up with heeled boots. Create the rest of the costume according to the weather.
A wrap dress to define your feminity
A wrap dress can doll you up on a casual day, yet it won't disappoint you if you want a dressy look for some occasion.
Though printed wrap dresses are available in abundant variety, I would advise you to opt for a plain one in a rustic color so that it is easier to pair it up with other essentials.
You will be amazed at how versatile a black dress can be. You can comfortably wear it on casual meetups and a friend's party.
It will also be a perfect option for formal events like a wedding if you add some bling to it like a statement necklace, diamontes watch, or a pair of crystal studs.
Knee-length skirt
Full, below the knee, above the knee, or mini length skirts keep their place on the fashion scale, but the most versatile among them is the one which falls below the knee.
It is also adaptable as the weather changes, as you can wear it with leggings or skinny jeans for a spruced-up look. Also, because a survey says that a skirt that is just below the knee indicates 'cautious optimism!'
Versatility=optimism? We just learned life's basic lesson.
Leggings
The comfortable, moisture-wicking leggings give us several options for outfits, so it is wise to keep one at least but in very high quality.
Black is the color that will make outfit creation a breeze, but you can keep your other essentials in mind and buy accordingly. From a fresh, springy look to a warm winter style, leggings come handy in all seasons, even when you are hesitant to show skin in short summer dresses.
Dark jeans
Well, here I am specific due to my slight bias towards dapper dark jeans, but jeans in any color can indeed add versatility to your wardrobe.
Crop tops, knitwear, jackets, coats, skirts, and even camisoles look great with jeans and help one pull off the ready look.
When buying jeans, don't compromise on quality. Also, try to avoid the ripped look, or if you like it much, keep the ripping to a minimum, so that outfit ideas remain open.
White Capris
The pretty, charming look can be achieved if you wear a bright colored top with white capris. Or, when a groomed look is required, white capris worn with plain collared shirts can help you ace that without putting much effort.
Along with all these clothing essentials, footwear and accessories also play a significant role in pulling off the entire look. Here are a few suggestions that will give you multiple pairing options:
Classy black ballet pumps
White strappy sandals
A sophisticated belt
An elegant watch
A pair of sunglasses
A classic handbag in black color
Wallet
SUMMING IT UP
Suzy Gershman says that the power base of any wardrobe is versatility.
Depending upon your style and budget, you can add timeless essentials to your clothing collection and still execute grace.
Do not underestimate the power of your fashion sense, and dress up elegantly in every season to give away the diva vibes.
About Post Author