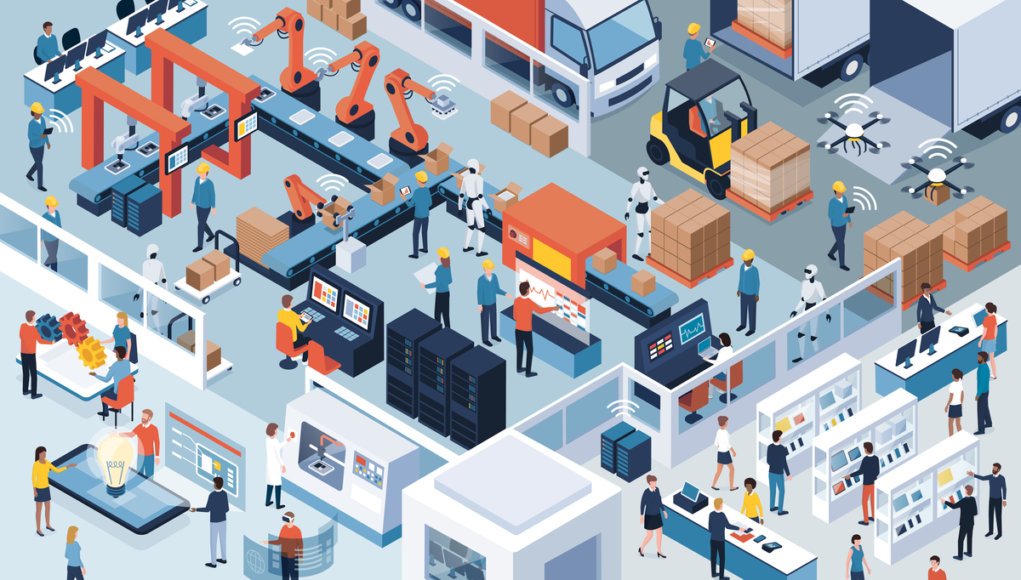 Introduction
The IoT, or Internet of Things, has been the talk of the town for a couple of years. A majority of the people are still not aware of this fantastic concept. So, what exactly is IoT? What are the benefits associated with IoT? How is it reinventing businesses today? If you have been looking for information on IoT, then you have landed in the right place.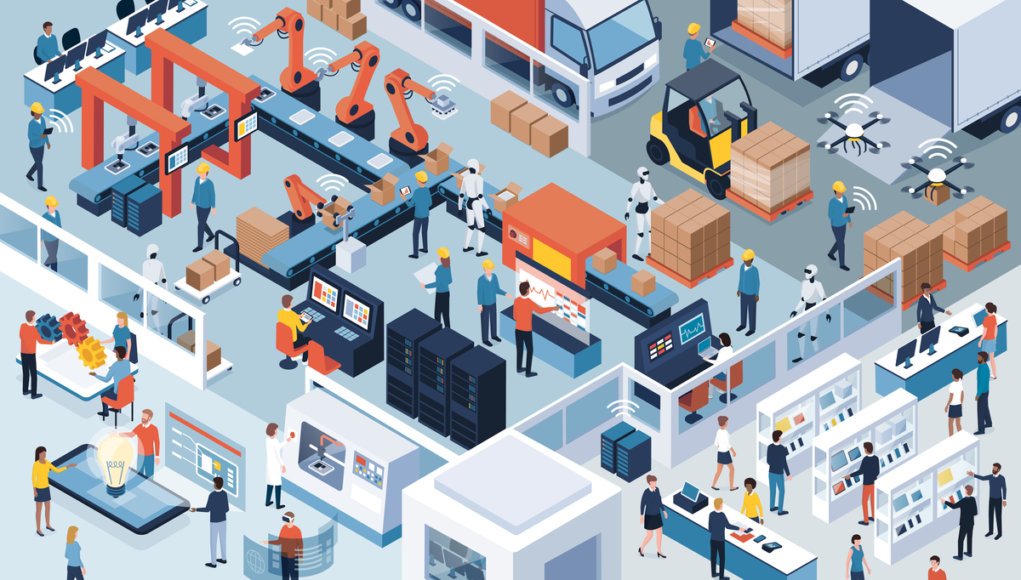 In this article, we shall try to find out the answers to these questions. So, without any further ado, let's get started. 
What is the IoT?
The IoT refers to the billions of devices around the world connected to the internet – collecting and sharing data. With the help of the super-cheap computer chips and wireless networks' ubiquity, it is possible to turn anything into a part of the IoT – be it a small pill or a huge airplane.
Connecting these devices and adding sensors to them adds digital intelligence to them and enables them to communicate real-time data without any human intervention. The Internet of Things is making the world around us more responsive while merging the digital and physical universes. 
Benefits of IoT
The advantages of the Internet of Things have changed how small and medium-sized businesses approach the work process. In today's digital world, devices and machines are used to transfer data through a network automatically – effectively 'talking' with each other in real-time. 
Here are some of the benefits associated with IoT 
Easy access to real-time information is the need of the hour. IoT has made information accessible from whichever location you are at. 
The data pouring in through IoT has allowed businesses to complete numerous tasks with envying speed. For instance, IoT has made automation easier and effective. 
IoT is an amazing time-saving tool – one of the key benefits of IoT. It has helped businesses to shift their focus from tedious manual tasks to improve their business with new innovations. 
How is IoT reinventing businesses today?
The IoT is changing the world, and the business sector doesn't remain untouched. In today's time, we can find the application of IoT in industries like IT, Automotive, Energy, Healthcare, Transportation, and Manufacturing.
When we talk about the business context, IoT has a broader aspect. It has reinvented the business techniques and created opportunities to use data more smartly. The business processes have evolved with the help of better technology. 
Continue reading to find out the impact of IoT on the business sector. 
Real-time access to performance data
Data is the new currency in the future. IoT provides access to data as changes occur in real-time. Businesses are taking advantage of the predictive and preventative maintenance plans and updates that are automatically improving the product. A helpful feature is that they can track a product from the manufacturing point to the end delivery point. 
Businesses that depend on assembly lines, cameras, and sensors can reveal employee productivity while keeping an eye on the problems on the line. A couple of businesses have even incorporated IoT into their products to analyze the performance and functionality better. 
Customers are the most valuable assets for a business and are responsible for taking a business to the top. The ability to understand customer preferences and behaviors is a boon for any business and is the key to its success. IoT has helped businesses in collecting, managing, and analyzing large amounts of data. 
This data is helpful in predicting the ongoing trends in the market. By understanding the trends, businesses can curate personalized products and services with added value for their customers. When you give customers what they want, they will happily come back for more. 
Creating new business lines
Did you know IoT is also rendering to new business lines? How? Let us understand this through an example. Companies now have the chance to not only manufacture products but also to offer ongoing services to monitor the performance of their products. The credit for this goes to the algorithms that provide predictive maintenance as and when needed. 
This data can be shared across the organization's ecosystem of partners and customers to pave paths for innovation in the form of new value-added services and continuous engagement. Various executives across various firms say that IoT has allowed them new value-added services and continuous engagement.
An IoT app development company can help provide customized IoT tools to meet your business preferences. 
Cost and downtime reductions
One of the prime benefits associated with IoT and its insights is the reduction in operational expenditure and downtime. 
Have a look at the following example to understand it better.
Imagine the failure in one small, but critical component in an industrial installation can cause hours or even days of downtime while the fault was traced and fixed. 
With the help of IoT, businesses can easily figure out where the fault is and how to replace it. Consequently, the costs and associated downtime with the failure of that component. 
Accessibility, Efficiency & Productivity
Keeping aside other factors, customers these days want quick deliveries. Most business partners, such as logistics service providers and suppliers, take help from IoT to ensure faster delivery of their orders. To find out how IoT has benefited the logistics sector, read here.
However, things don't settle at processing the orders at a great speed only. In this highly competitive world, businesses need to have high-level efficiency and productivity. With the help of in-depth information about the market and customer trends, businesses have become more productive than before. 
Additionally, IoT also extends support to orchestrate extensive automation and provides a real-time response on operational efficiency. These innovations have helped various businesses to run cheaply, and gradually expand the landscape. 
For instance, IoT powered smart desks are just the perfect workstation for the employees. Aren't they? These desks can learn and adjust based on the employee's preferences to provide the best comfort as well as productivity. 
Wrapping up
IoT is not a thing that's a long way off in the future. Companies and businesses are implementing it and enjoying the results. They use it to improve their customer service and efficiency to scale themselves to new heights. 
If you are a business that wants to remain competitive, you need to find ways to deploy IoT devices across your organization. Even if your industry needs minimal technology, you can set yourself apart from the rest. IoT has provided various ways to reinvent your business and to get on the cutting edge.
About Post Author